Maxillofacial Surgery
Advanced care and treatment of the face, jaw, mouth and neck
When it comes to surgeries that affect your face, you'll want a surgeon who has the experience and expertise to relieve your pain and restore your appearance, if needed. The maxillofacial specialists and oral surgeons at Novant Health provide expertise to handle delicate surgeries involving the face, mouth, jaw and neck.
Who performs maxillofacial surgery?
Highly specialized oral surgeons perform oral and maxillofacial surgery. These specialists are initially trained as dentists before completing a separate medical degree and surgical residency. Our Maxillofacial surgeons treat everything from common conditions like impacted wisdom teeth to reconstructive surgery following an accident or cancer treatment.
What are my treatment options?
You might see a maxillofacial surgeon for cosmetic enhancements or reconstruction following an injury or other treatment. Our maxillofacial surgery team assists with dental implants, reconstructive surgery such as cleft palate, or trauma to the face, head and neck. If you're being treated for head and neck cancer, your team may also include a maxillofacial surgeon to help remove tumors as part of your care plan.
Our approach
A surgical procedure on the head, neck or face can affect how you look, eat and breathe. Our approach to maxillofacial surgery uses the most advanced methods and technologies. When possible, we use minimally invasive techniques to reduce scarring and recovery time so you can return to your daily life faster.
Maxillofacial Conditions and Treatments
Many conditions impacting the head, neck, mouth and jaw areas may require maxillofacial surgery. Our maxillofacial surgeons provide treatment for:
Jaw abnormalities: Some jaw problems, like a misaligned jaw, can't be treated successfully with orthodontics. Our experts perform surgeries that alter the shape of your jaw and teeth, so they function correctly.
Traumatic injuries and secondary facial reconstruction: If you've suffered an injury to the face, reconstructive surgery can help you look like yourself again.
Benign and cancerous skin lesions: Our maxillofacial surgeons are experts in delicately removing cancer from sensitive areas of the head and neck.
Obstructive sleep apnea: The most common kind of sleep apnea results from tissues in the throat blocking air passage during sleep. If your sleep apnea doesn't respond to other treatments, a maxillofacial surgeon can remove small amounts of excess tissue to make breathing easier.
Craniosynostosis repair: Craniosynostosis is a condition where a baby's skull bones join together too early, obstructing the normal development of the brain and head. Our maxillofacial specialists can perform surgery to relieve pressure on the brain so the skull can develop normally.
If you have head and neck cancer, your care team may include a maxillofacial surgeon to remove lesions or tumors. In some instances, treatment may require removing substantial portions of the jaw or changing the structure of the face. Your maxillofacial surgeon may also perform plastic surgery to restore your natural features.
Children born with a cleft lip or palate have difficulty eating and speaking and may be more prone to ear infections. With this condition, parts of the lip or the roof of the mouth have developed without completely joining together.
Fortunately, we can treat these potentially serious conditions. Your child's long-term care plan includes treatment at various stages of growth to ensure the cleft gets repaired correctly. They may also need speech therapy or advanced dental work as they age.
We offer a range of treatments through our multi-specialty Cleft and Craniofacial Team at the Betty H. Cameron Women's & Children's Hospital in Wilmington.
Find Expert Care in Your Community.
If you're considering maxillofacial surgery, we'll help you find advanced oral surgeons nearby. Novant Health maxillofacial surgeons provide patient-centered coordinated care using advanced maxillofacial surgery technology. See their specialties, locations and availability.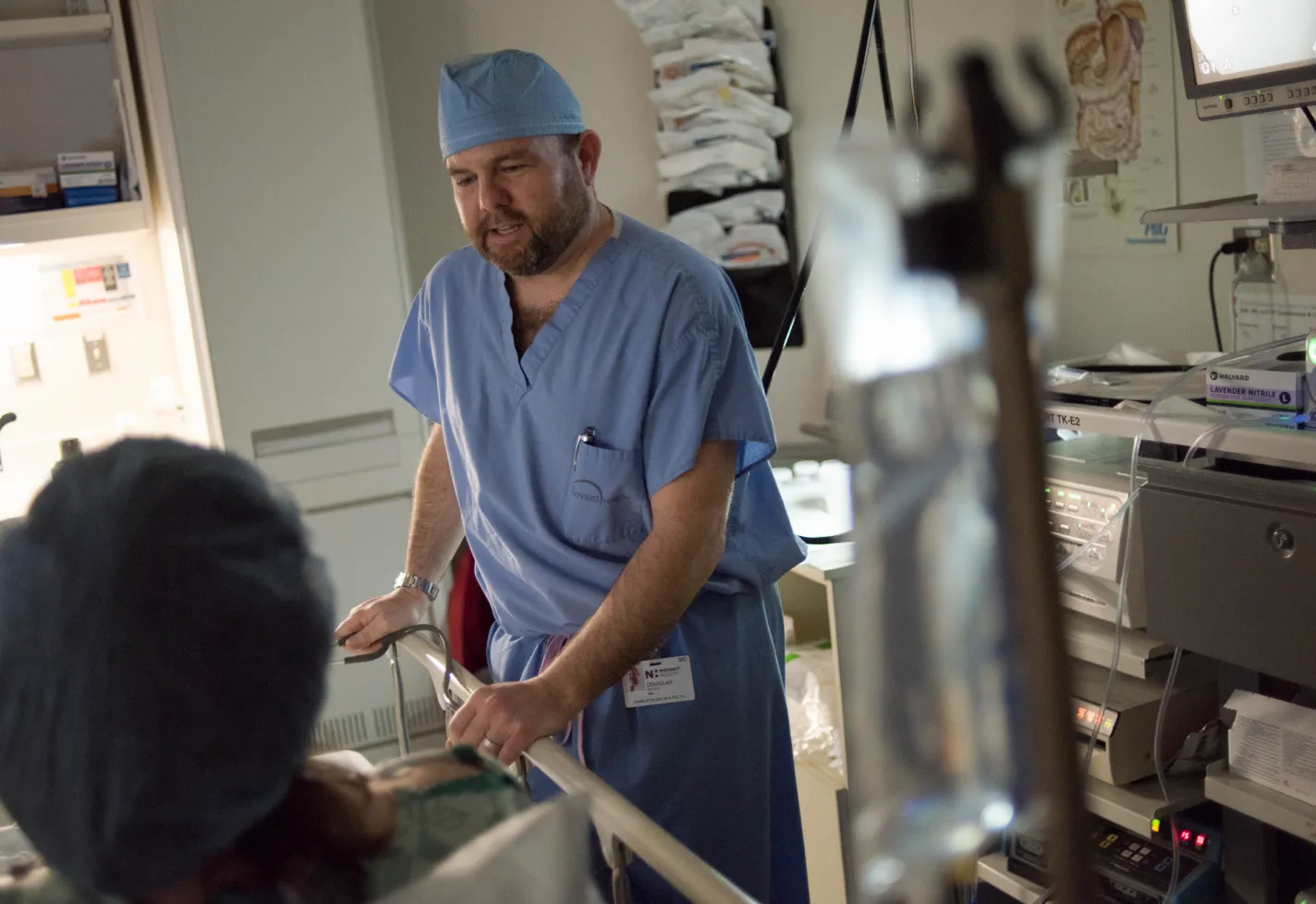 Safer, Faster Recovery With ERAS
Our surgeons adhere to the Enhanced Recovery After Surgery (ERAS) care pathway. This means your entire care team follows scientific-based methods before, during and after surgery designed to reduce your pain, reduce your recovery time and enable you to go home faster.