Eye Surgery
When you need eye surgery, you deserve to feel at ease.
Your eyesight is as precious to us as it is to you. The highly skilled eye doctors at Novant Health are trained in many advanced sight restoration surgeries to help you if your vision has been affected by age, injury or medical condition. Our ophthalmologists will discuss all your options with you, both surgical and nonsurgical, so that you understand and feel comfortable with your treatment plan.
Coordinated care to meet your eye surgery needs
Our ophthalmologists have comprehensive expertise to offer you peace of mind should you need the following services:
Intraocular lens replacement surgery, including multifocal and toric implants
Glaucoma surgery, including the latest techniques for reducing pressure inside the eye that can damage the optic nerve
Pediatric eye surgery, including to eye misalignment correction (strabismus surgery); opening of blocked tear ducts; and pediatric cataract, glaucoma and eyelid deformity treatments
Corneal surgery, including partial and full thickness transplants, and removal of the pterygium, a membrane that can obstruct the cornea and irritate the eyelid
Vitreo-retinal surgery, including retinal detachment repair, diabetic retinopathy treatment and macular conditions
Adult strabismus surgery to correct misalignment of the eyes
Eye-related plastic surgery, such as cosmetic and functional blepharoplasty to correct problems with the eyelid, reconstructive eyelid surgery and tear duct surgery
Expert cataract care
Cataracts are the leading cause of vision loss in people over the age of 55. A cataract is an eye condition where protein builds up and clouds your lens, causing blurred vision. If you develop a cataract, your doctor may recommend surgery to remove the cataract and replace the clouded lens.
What to expect during cataract surgery
Cataract surgery typically does not take long. You will receive light sedation during the procedure.
Your eye surgeon makes a small incision on the side of your cornea using a blade or laser.
Ultrasound energy removes the cataract by breaking it into small pieces.
Your surgeon inserts an artificial lens into your eye.
Your care team will send you home with a clear eye shield or glasses and post-operative care instructions.
Cataract Removal Surgery
Post-Cataract Removal Lens Options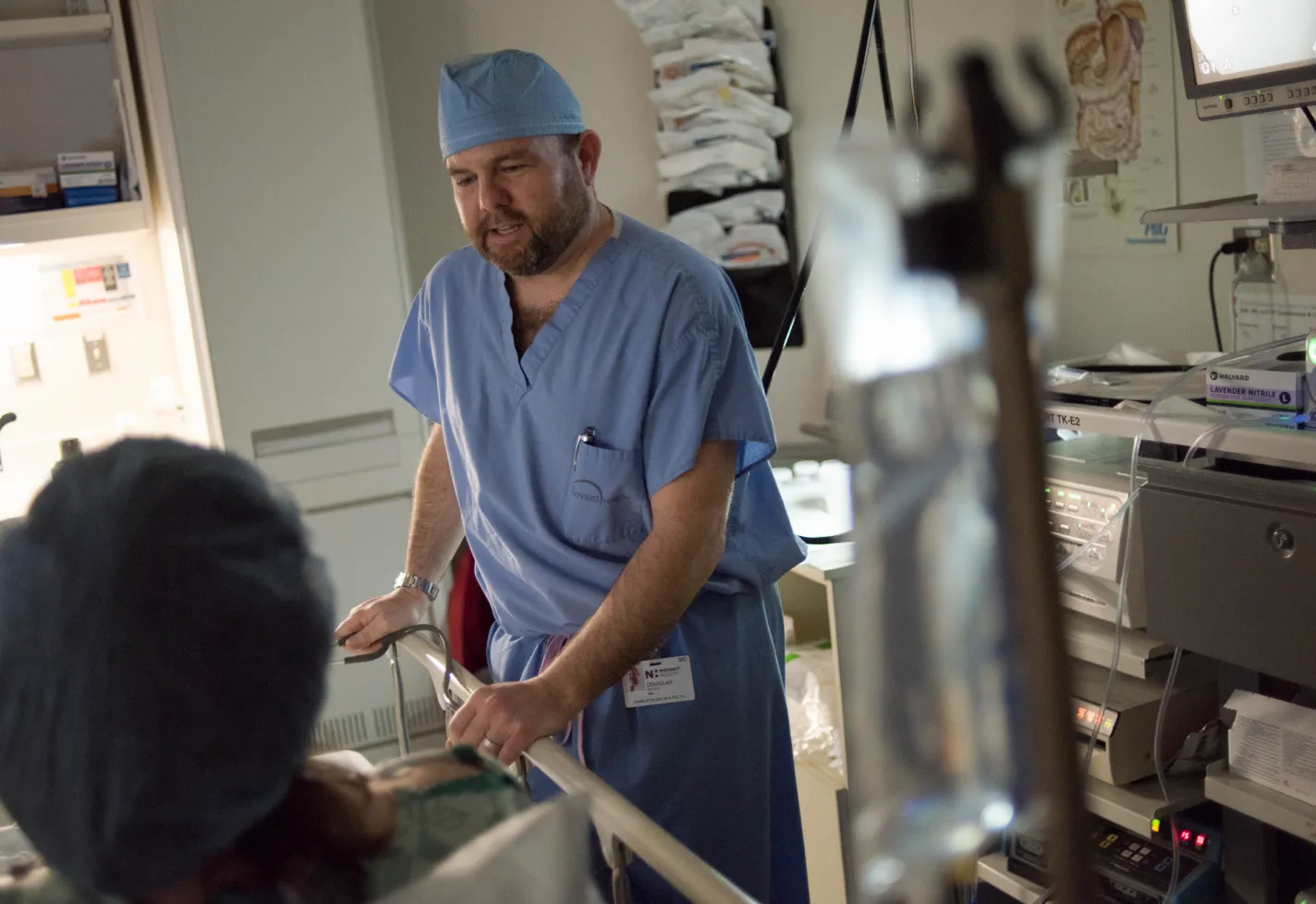 Safer, Faster Recovery With ERAS
Our surgeons adhere to the Enhanced Recovery After Surgery (ERAS) care pathway.
This means your entire care team follows scientific-based methods before, during and after surgery designed to reduce your pain, reduce your recovery time and enable you to go home faster.