Suspect a Stroke? Call 911 Now.
If you think you or a loved one is having a stroke, call 911 immediately.
A stroke is an emergency, and every second counts. The faster you can recognize you are having a stroke and get to a hospital emergency room, the greater your chances for survival and successful rehabilitation.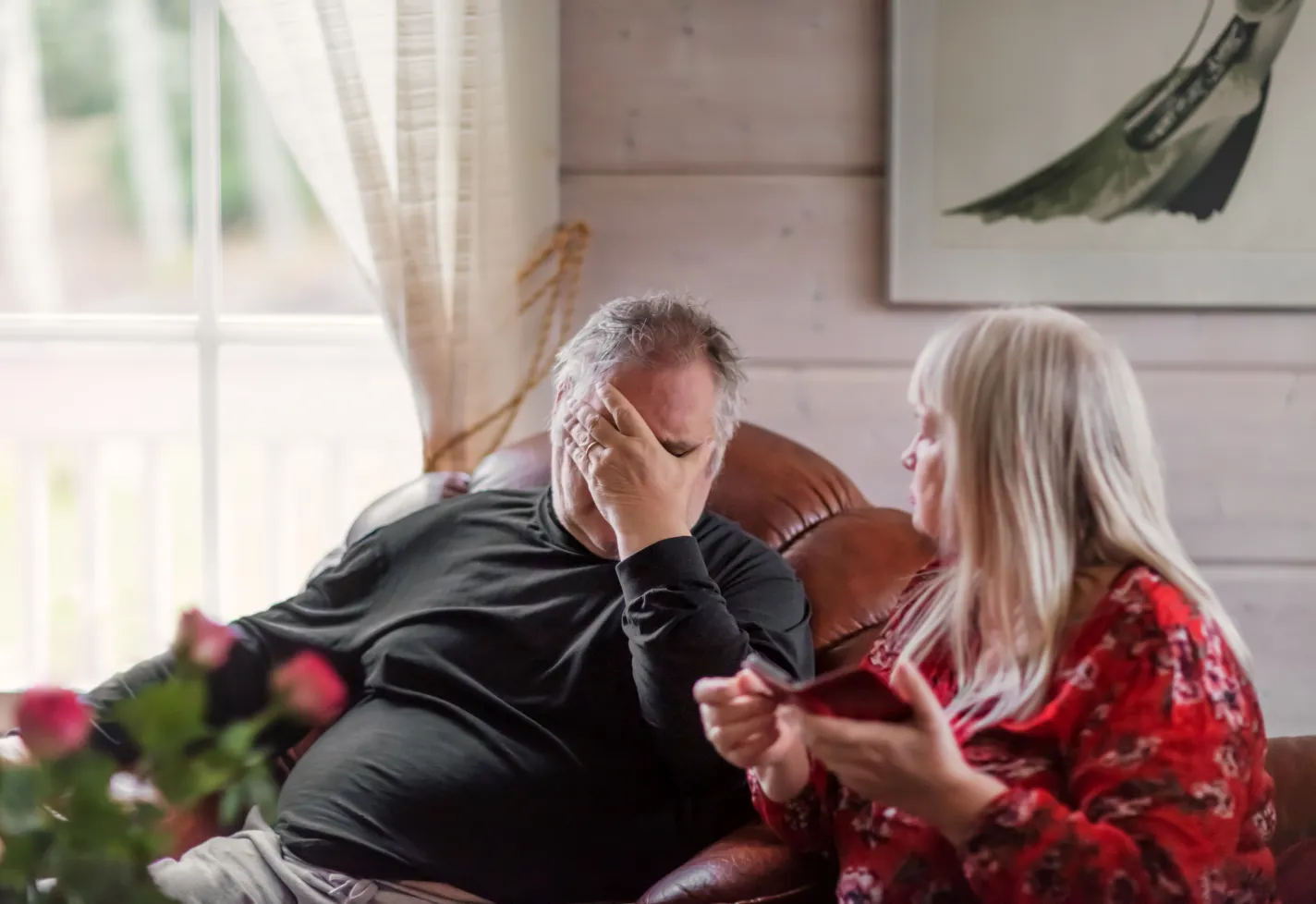 Fast tracking stroke care for better outcomes
The national standard for stroke diagnosis and treatment is 60 minutes. On average, Novant Health does it in 38 minutes, thanks to artificial intelligence (AI) powered imaging tools that enable us to begin treatments within 28 minutes on average. That can save more than 20 million brain cells and significantly improve your chances of a recovering with no or less disability.
These results have earned us national recognition for excellence in treating the two types of stroke:
Ischemic stroke: caused when a blood vessel, usually an artery is blocked and slows blood flow to the brain. These account for nearly nine in 10 strokes.
Hemorrhagic stroke: caused when a blood vessel supplying the brain ruptures and bleeds. These account for approximately one in 10 strokes.
Comprehensive stroke centers
Novant Health has three comprehensive stroke centers that have been been certified by a third party as having the medical staff and facilities needed to care for complex stroke patients. This means each has a neurointerventionist, neuroradiologist, neurologist and neurosurgeon available 24/7. Comprehensive stroke centers must also perform a minimum number of specific advanced procedures every one to two years, including mechanical thrombectomies and endovascular procedures used to treat aneurysm and ischemic stroke. Our three comprehensive stroke centers are:
Primary stroke centers
Four Novant Health medical centers have been certified as primary stroke centers by The Joint Commission. This means they have an acute stroke care team available 24/7, have set aside beds for the acute care of stroke patients and track their performance against 11 clinical performance standards. Patients who require neurosurgery are transferred within two hours to one of our three comprehensive stroke centers. Our four primary stroke centers are:
Award-Winning Stroke Care
Novant Health or its medical centers have received the following awards for the high level of stroke care we provide.
Million Hearts Health System Award, Centers for Disease Control and Prevention and Centers for Medicare & Medicaid Services.
Get With the Guidelines- Stroke: Gold Plus, American Heart Association and the American Stroke Association

Advanced stroke treatment: how we do it
To ensure you receive the best possible care, all our stroke centers:
Collaborate with emergency medical services (EMS). Local EMS agencies alert us the moment they identify potential stroke patients so we can be ready to perform a CT scan within minutes of your arrival at the emergency room.
Use AI-assisted triage: We upload your CT scans to an artificial intelligence platform to quickly identify blockages in the main arteries of the brain that cause large vessel occlusion stroke (or LVO stroke). This enables our acute stroke care team to determine the cause and severity of your condition – and begin treating it - quickly.
Operate 24/7: We can have an acute stroke team at your bedside within minutes and begin performing neurosurgery within two hours of your arrival any time day or night. This means treatments, including medications that dissolve blood clots (IV thrombolytics) can begin sooner.

Stroke recovery and rehabilitation therapies
At Novant Health your recovery from a stroke starts as soon as possible after your stroke treatment. Our specialized nursing team, physical and occupational therapists and speech and language therapists help you recover as much of your previous abilities and functions as possible.