Common treatments for sleep disorders
Our sleep specialists are trained to diagnose and treat various sleep-related issues. In some instances, we may prescribe sleep medications to help you manage your condition. We can also provide you with a wealth of sleep resources on good sleep practices and how to improve your sleep habits.
Dental appliances are commonly used for obstructive sleep apnea treatment and snoring. These devices are custom fit to your mouth to keep your airways open and working as you sleep. Your healthcare provider may refer you to a dental office to be fitted.
The adaptive support ventilation (ASV) device provides positive air pressure (PAP) through your airway while you sleep. ASV machines use real-time monitoring to determine when and how much air you need to breathe correctly when you're asleep. The devices feature a mask that fits over your mouth, nose or both and push air into your lungs for uninterrupted sleep.
Remedē is an implantable device that treats central sleep apnea, a disorder in which your brain can't send signals to muscles that control your breathing. When this device detects apnea, it stimulates a nerve in your diaphragm that facilitates breathing.
If Remedē is not the right fit for you, other ear, nose and throat surgeries could be helpful for your sleep apnea.
Inspire is a is a well-tested, FDA-approved implantable device that is an alternative to a continuous positive airway pressure (CPAP) device for treating obstructive sleep apnea. Obstructive sleep apnea is a condition where an upper airway obstruction keeps you from breathing properly while you sleep.
The Inspire device is implanted near your collarbone during a quick same-day procedure; you and your doctor will then work to fine-tune your device to ensure the best outcomes. Once implanted, Inspire uses a sensor to send a signal to the tongue when apnea occurs, allowing your airway to open wider without disturbing your sleep.
Inspire does not require wearing a mask while you sleep. The only external piece of Inspire is a small remote control. The device is always with you, whether you are traveling in a plane, camping, or napping on the couch.
Your Novant Health sleep care team can discuss if Inspire is the right sleep apnea treatment for you. Typical candidates for Inspire have:
Moderate to severe obstructive sleep apnea
Weight below a certain body mass index (BMI)
Completed a short, outpatient twilight procedure that shows the pattern of airway collapse during sleep
If Inspire is not the right fit for you, other ear, nose and throat surgeries could be helpful for your sleep apnea.
Who treats sleep disorders?
Board-certified sleep specialists
Our board-certified sleep experts specialize in providing treatment for insomnia, sleep apnea and other sleep-related conditions. They'll work with you to diagnose your issue and get you the sleep help you need.
Pediatric sleep medicine
While some sleep specialists at Novant Health treat adult and pediatric patients, some focus exclusively on helping patients under 18 years of age.
Complementary specialists
When seeing a sleep specialist, they may find there are overlapping specialties that can help with your treatment plan. For instance, behavioral health issues like anxiety or depression often coincide with sleep problems. Whatever your situation, we are capable of and committed to helping you find the sleep treatment that's right for you.
What's the purpose of a sleep study?
If your provider is unable to diagnose your sleep disorder based on information you provide, he or she may refer you for a sleep study, or polysomnography. During these studies you will be monitored overnight while you sleep in a private room at one of our nationally accredited sleep centers.
How does this help me?
During the study, specialist will monitor you breathing, some vital signs and sleep behavior, including:
Airflow
Blood oxygen levels
Brain activity
Breathing efforts
Eye movements
Heart rate
Leg movements
Muscle tone
Sleep duration
Your care team can use the data collected by the study to identify what's disrupting your sleep so they can begin to design a treatment plan that works for you.
Could a sleep study help my child?
Novant Health can conduct sleep studies on children under the age of 17 if a caretaker is present.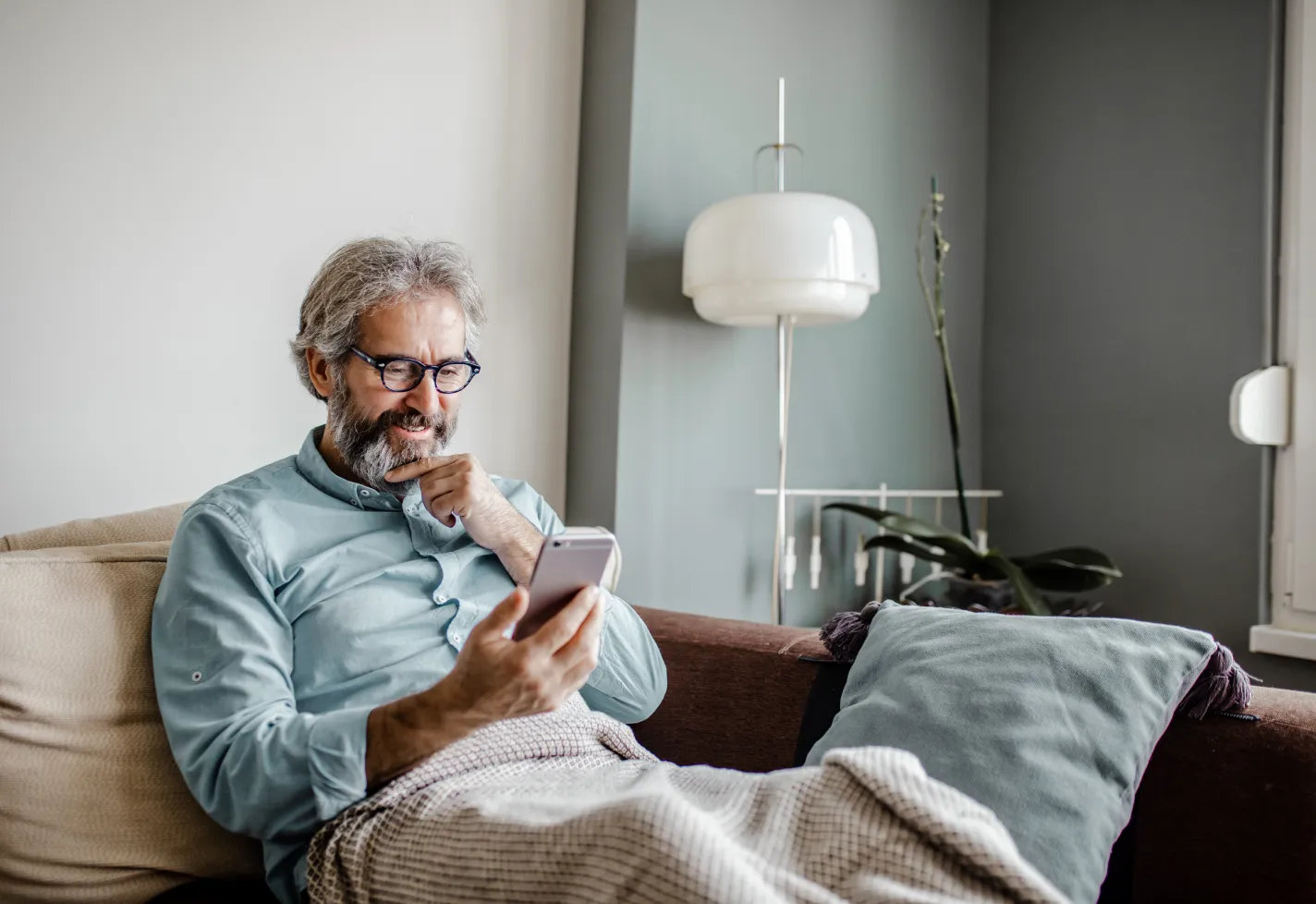 Manage Your Health With MyChart.
Novant Health MyChart is our secure, convenient online tool that makes it easy for you to manage your care from anywhere. Make appointments, view test results, contact your providers and arrange virtual visits from your computer or smartphone.