Radiation Oncology
Using advanced radiation therapies for your care
Radiation therapy remains one of the top ways to treat cancer cells, either on its own or with other therapies, to put you on the road to recovery. Radiation therapy technology has advanced significantly, with more precise tools and techniques and fewer side effects. Our radiation oncology specialists combine the best technology available with the most advanced treatment options including:
Varian TrueBeam® Edge: radiosurgery system that targets and treats tumors with high precision.
Varian Halcyon®: image-guided radiotherapy system that provides quick, high-quality treatment.
Understanding Radiation Therapy Cancer Treatments.
Intensity-modulated radiation therapy (IMRT) is an advanced method of treating cancer and noncancerous tumors. This technique allows your radiation oncologist to deliver precise dosing to target the cancer while sparing surrounding tissue.
Image-guided radiation therapy (IGRT) uses your pre-treatment images prior to starting your daily treatment to assure precise delivery of your therapy.
Stereotactic body radiation therapy (SBRT) is an extremely precise method of delivering high doses of radiation while minimizing damage to healthy surrounding tissues.
Stereotactic radiosurgery (SRS) is a nonsurgical method of treating brain and spine tumors. Our radiation oncologists work closely with neurosurgeons and medical physicists using MRI to direct high doses of radiation to the brain and spinal cord. Higher doses of targeted radiation can be delivered in fewer treatments, which can help preserve your healthy tissue.
Brachytherapy involves placing a radiation source internally near the tumor. That allows high doses of radiation to target a specific area while preserving your nearby healthy tissue. Advanced gynecologic brachytherapy is performed by our radiation oncology specialists in collaboration with a gynecologist.
Therasphere® is a treatment for liver cancer that delivers radiation directly into a tumor, resulting in minimal impact to surrounding tissue. It's a four-step procedure:
Your doctor injects radioactive beads into your liver.
The tiny radioactive glass beads flow directly into the liver tumor through your own blood vessels and become permanently lodged in the small blood vessels.
The radiation destroys the tumor cells from within the tumor, causing minimal impact to the surrounding healthy tissue.
The beads deliver over 95% of the radiation to the tumor within two weeks of treatment.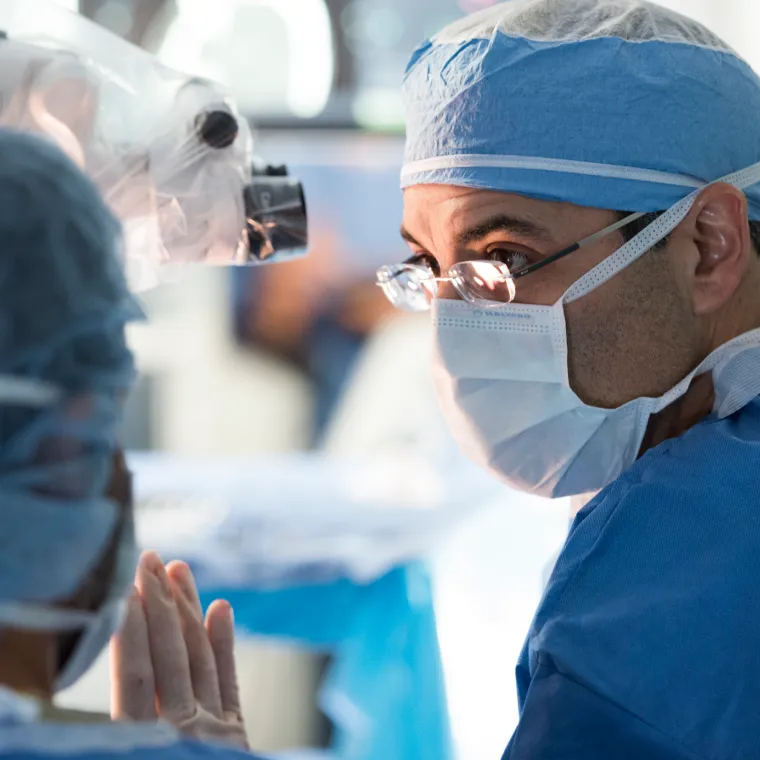 Nationally recognized for cancer care
Our radiation oncology team stays on top of the latest technologies and advancements in cancer treatment. Leading national organizations have recognized Novant Health with awards and accreditations, including:
APEx Program for Excellence: Met the standards of the
American Society for Radiation Oncology (ASTRO)
Accreditation Program for Excellence (APEx)
Quality Oncology Practice Initiative (QOPI)
National Cancer Institute (NCI) Community Oncology Research Program
Southeast Clinical Oncology Research Consortium (SCOR)