Lung Cancer
Quick access to leading lung cancer care.
The Novant Health Cancer Institute lung cancer program streamlines the process of evaluating your cancer and developing a treatment plan so your therapy can begin as soon as possible. That's more convenient for you and a more effective way to fight lung cancer.

What to expect
A collaborative team approach
The success of our lung program comes from multiple specialists closely collaborating to evaluate your condition and recommend a course of treatment. Your multidisciplinary care team may include a:
Thoracic surgeon, who can perform biopsies and surgically remove cancerous tumors from the lungs
Medical oncologist, who will manage treatment with chemotherapy, immunotherapy and other medications
Radiation oncologist, who will manage treatment through radiation therapy methods, including state-of-the-art delivery systems such as IMRT, stereotactic radiotherapy and brachytherapy
Pulmonologist, who treats lung diseases and aids in diagnosis and treatment of lung cancer
Radiologists, who interpret your medical images, such as CT scans, PET scans and MRIs
Pathologists, who will examine tissues, check and interpret lab results
Prior to your appointment, these specialists meet to review your medical history, symptoms and the imaging results that revealed a tumor in your lungs. Tumors can be benign or malignant. Those with a diameter of less than 3 centimeters are called nodules, while anything larger is called a mass. Members of the team then meet with you to discuss their findings and talk about treatment options.
Next steps on your journey
Depending on what your care team finds, your next steps could include one of the following:
A high likelihood of malignancy and recommendation of surgery for a biopsy.
A significant possibility of malignancy and recommendation for a PET/CT scan to confirm the need for a biopsy.
No significant risk of malignancy and recommendation to receive a low-dose CT scan in three- to six months to check for changes in the size or shape of the tumor.
This can be done during your first visit, so you begin treatment much sooner, eliminating the need to meet with multiple specialists individually.
Benefit from early lung cancer screening.
Lung cancer kills more Americans every year than any other form of cancer because so many patients don't seek help until they experience symptoms. By then, they are often in the late stages of the disease when there is little chance of being cured.
Our lung nodule clinics are staffed with medical, surgical and radiation oncologists, pulmonologists, radiologist and pathologists to make it easier for us to assess your risk of lung cancer. We can then fast track your diagnosis if a scan reveals a lung nodule, and your treatment, should the nodule be malignant.
Novant Health urges you to consider being screened for lung cancer if you have:
an extensive smoking history (1 pack daily for 30 years or 2 packs daily for 15 years)
family history of lung cancer
significant exposure to second-hand smoke
Research has shown that with early detection, 85% of cancers can be found in the earliest, most curable stage. If treated promptly with surgery, their cure rate is 92%. Contact your Novant Health primary care provider today to see if you might benefit from early screening.
Types of Lung Cancers & Tumors of the Chest
Meet A Novant Health Cancer Survivor
Why Choose Novant Health?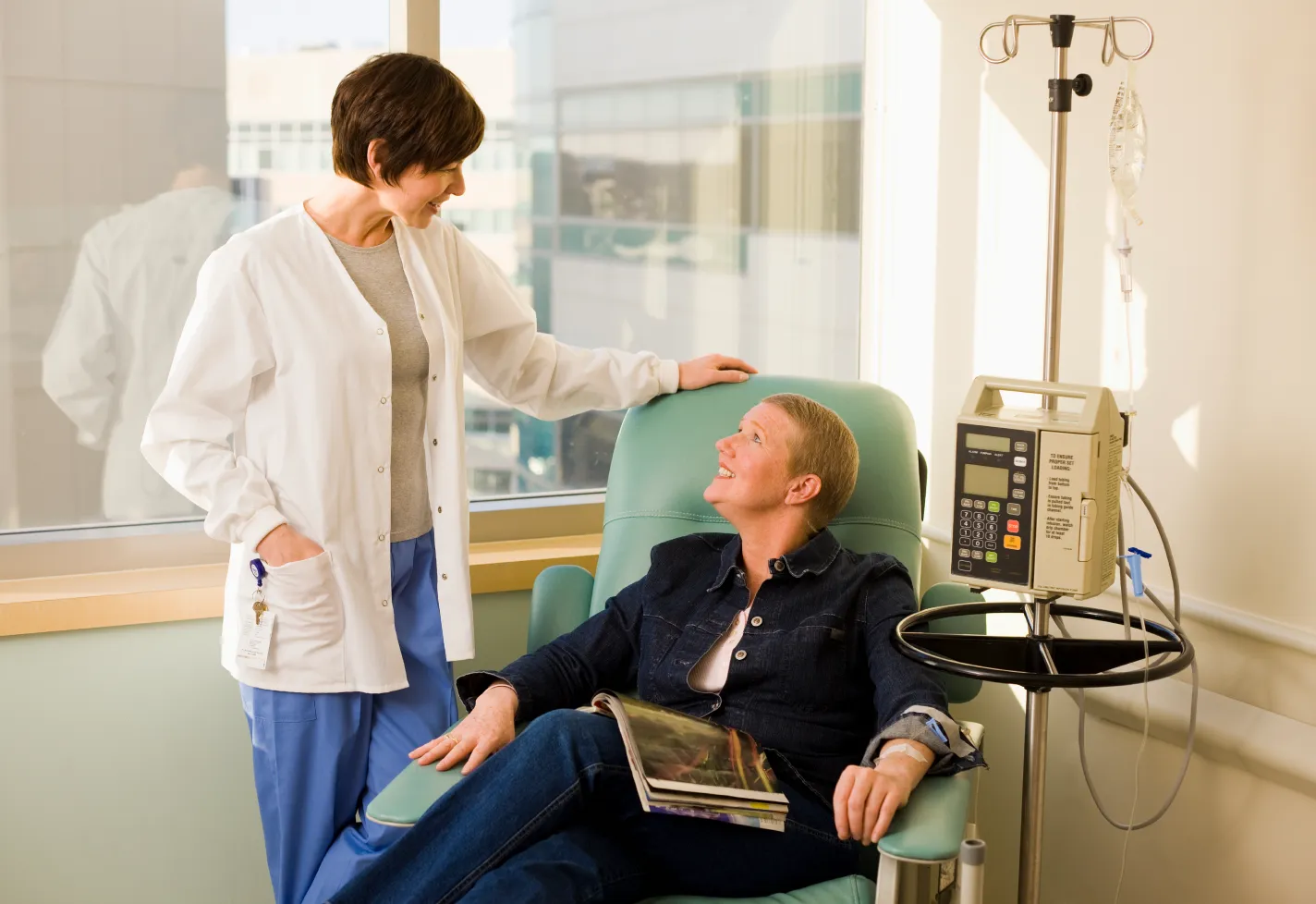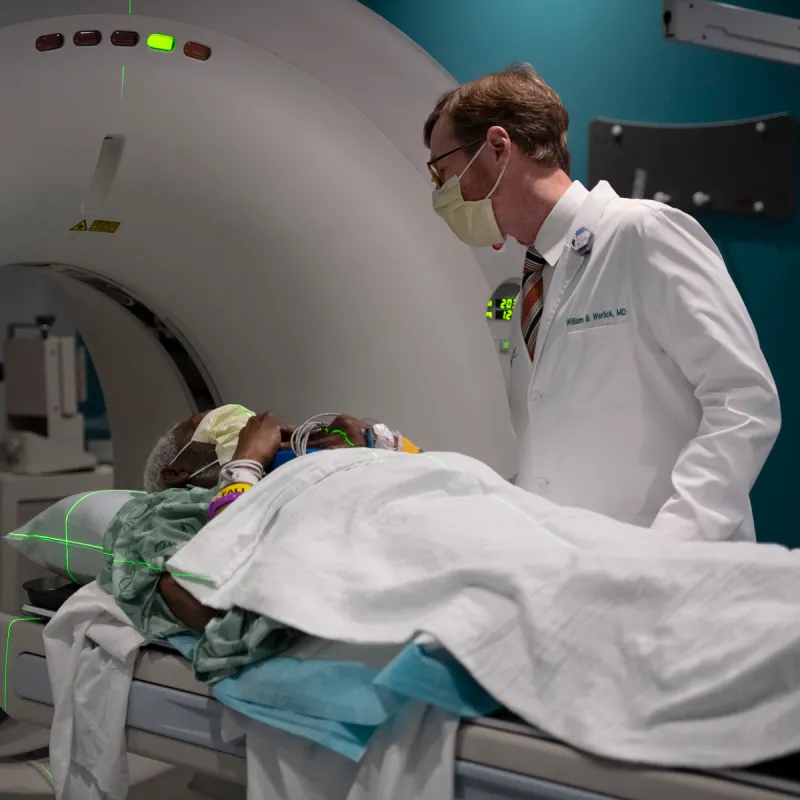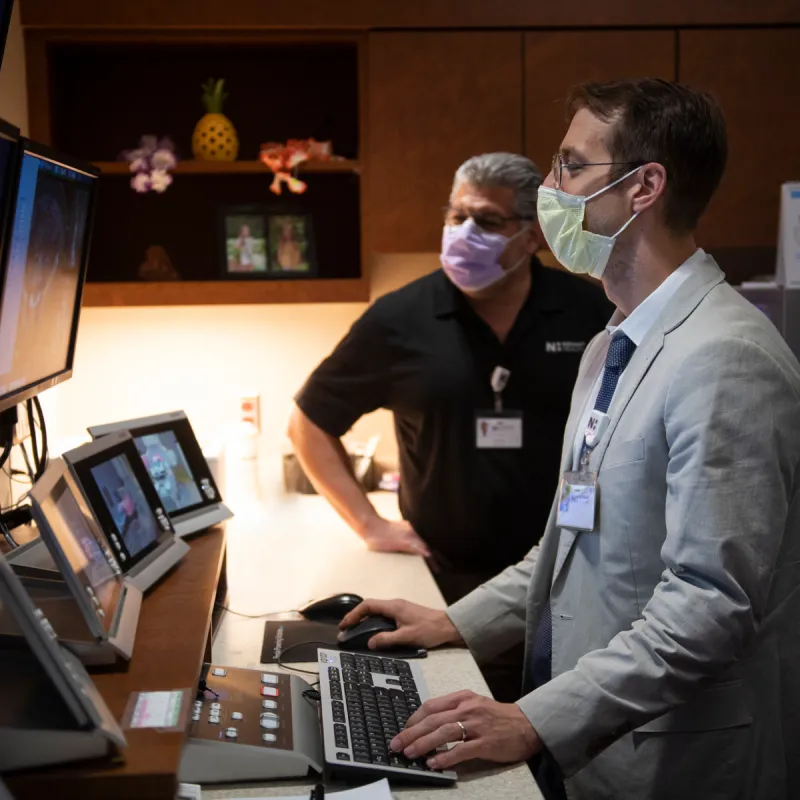 Nationally Recognized Care
National Accreditation Program for Breast Centers (NAPBC)
Commission on Cancer (CoC)
Quality Oncology Practice Initiative (QOPI)
Radiation Oncology Practice Accreditation (ROPA-ACR)
APEx Accreditation (ASTRO)
Magnet Recognition-American Nursing Credentialing Center
American College of Surgeons National Surgical Quality Improvement Program (NSQIP)
National Committee for Quality Assurance (NCQA)
Southeast Clinical Oncology Research Consortium (SCOR)/National Cancer Institute (NCI) Community Oncology Research Program
Foundation for the Accreditation of Cellular Therapy (FACT)
National Accreditation Program for Rectal Cancer (NAPRC)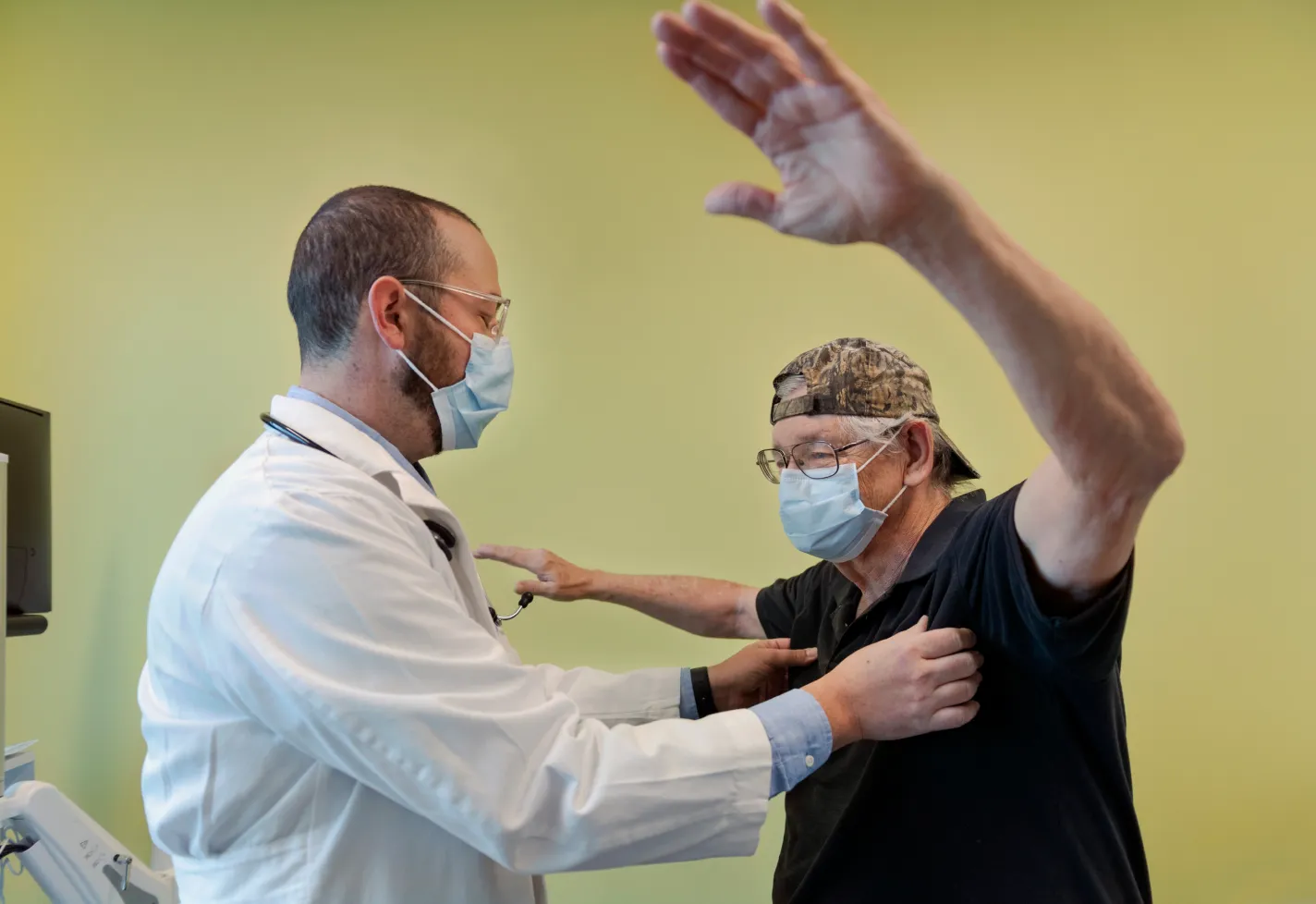 You're Entitled to a Second Opinion.
Are you concerned or confused about a cancer diagnosis or treatment recommendation you've received?
Another perspective on your case and options can give you some peace of mind. Reach out for a virtual session or in-person consultation.
Experience the Future of Cancer Care, Today.
Together, we can beat cancer. Clinical research studies drive breakthroughs in the prevention, detection and treatment of many cancer conditions.
If eligible to join a clinical trial, you could access new cancer treatments before they're available to the general public. Explore clinical trials and speak with your cancer team to see if any are right for you.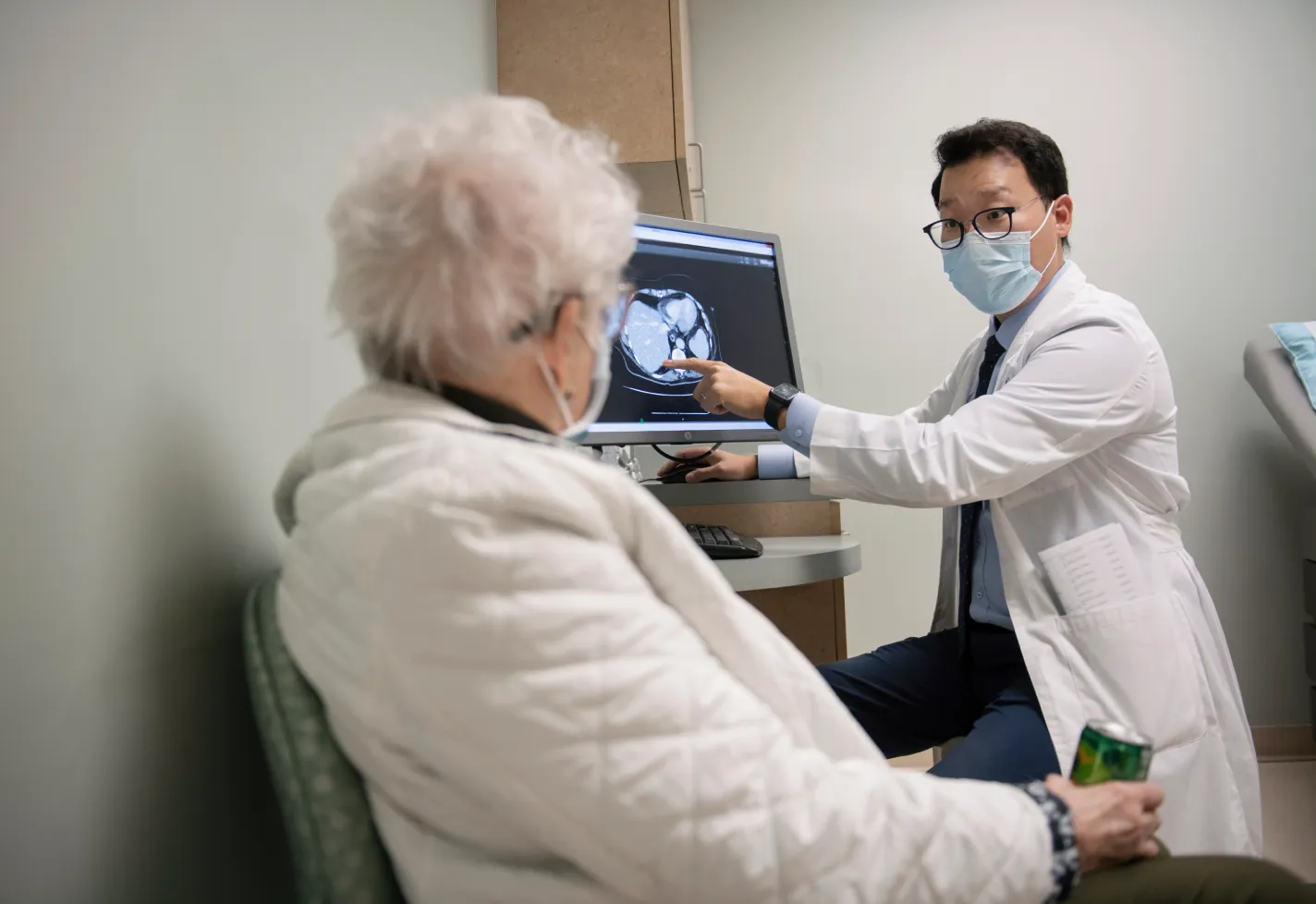 Search for Clinical Trials at Novant Health