Gynecologic Cancers
Exceptional care for your unique needs
Gynecologic cancers require complex treatment requiring expertise focused on women's health needs. At Novant Health Cancer Institute you'll receive highly specialized medical care from cancer experts trained to perform complex surgeries and advanced treatments for all gynecologic malignancies, including cervical, ovarian, uterine, vaginal and vulva cancers. You'll receive an individualized treatment plan that may include surgery, chemotherapy, immunotherapy, targeted therapy, hormonal therapy or radiation therapy.

Understanding cervical cancer
Cervical cancer affects the cells of the cervix, located in the lower portion of the uterus. The experienced gynecologic oncology team at Novant Health Cancer Institute treats all stages of cervical cancer. From diagnosis to survivorship, our multi-disciplinary team will surround you and your family with experts in surgery, chemotherapy, immunotherapy, radiation therapy and integrative oncology. You'll receive a personalized treatment plan based upon your specific cancer type, stage and personal needs. Our symptom care team will create a tailored plan to reduce side effects like pain, nausea and weakness, so you can focus on recovery.
Cervical cancer symptoms
Cervical cancer symptoms include bleeding, watery discharge and pain. Pap smear screenings and vaccines are critical in preventing cervical cancer. The two main types of cervical cancer are squamous cell carcinoma and adenocarcinoma. Almost 90% of all cervical cancers Squamous cell carcinomas, which involve the outer surface of the cervix. Adenocarcinomas are found in the cervical canal glands.
Diagnosis and treatment for cervical cancer
A diagnosis of cervical cancer is usually made following an abnormal pap smear or during an exam for abnormal bleeding or discharge. Following a diagnosis, you may need other imaging tests like a CT, MRI or PET scan to help determine the stage of the disease and develop a treatment plan.
Treatments for cervical cancer include surgery, chemotherapy, radiation therapy or a combination of chemotherapy and radiation therapy. The appropriate treatment for you depends on the stage of disease and other factors such as your desire for fertility. Our gynecologic oncologists are experienced in these methods and work closely with radiation oncologists to improve your chance for the best outcome possible.
Understanding ovarian cancer
Ovarian cancer occurs when the cells within the ovaries, which produce eggs and hormones, turn cancerous. While the exact cause of ovarian cancer is not known, in some cases your genes and family history play a role. BRCA1 & 2 and Lynch Syndrome may increase your risk of ovarian cancer. Your care team will work closely with our genetics counseling team to develop a prevention and treatment plan based on your specific risk factors and diagnosis. If your cancer is inherited, it can also change how you are screened for other cancers.
Ovarian cancer symptoms
Ovarian cancer symptoms vary from fatigue, abdominal bloating and decreased appetite to pressure or pain. This type of cancer can spread rapidly so it's important to seek treatment as soon as possible. With more than 30 different types of ovarian cancer, you'll want to work with experts at diagnosing and treating this complex condition.
Ovarian cancer treatment
Our multi-disciplinary team will develop an individualized treatment plan that may involve a combination of surgery and chemotherapy. Your care team will take into consideration multiple factors such as your overall health, current medical problems and cancer stage. At Novant Health Cancer Institute, we also collaborate with the hepatobiliary (liver) surgical oncologists to maximize your chance of successful surgery. In addition to chemotherapy, we may use targeted therapies and immunotherapies to treat each individual tumor.
Understanding uterine cancer
Uterine cancer develops within the uterus, often starting in the lining or the muscle of the uterus. Cancers from the uterine lining are called Endometrial Cancers. Cancers from the uterine wall or muscle are called sarcomas.
Uterine cancer symptoms and diagnosis
Typical symptoms of uterine cancers are abnormal bleeding, pain or a uterine mass. Diagnosis is usually made following an endometrial biopsy or D&C (dilation & curettage) to relieve common symptoms. Once diagnosed, you will likely undergo a hysterectomy and lymph node biopsy to determine the stage of your cancer.
Uterine cancer treatment
Your multidisciplinary care team will develop a treatment plan specifically for you, which may include radiation therapy or chemotherapy. For metastatic disease (cancer that has spread to another part of your body) or if your cancer returns, we will use immunotherapy and targeted molecular therapy as part of your treatment. At Novant Health Cancer Institute, our gynecologic oncologists are constantly adapting treatment protocols to offer the latest and best treatment options for advanced disease, based on the most recent clinical trial data.
Understanding vulvar cancer
The vulva is the skin surrounding the urethra and vagina. Vulvar cancer typically occurs in women over 50 but can happen at any age. The most common type of vulvar cancer is squamous cell carcinoma, but adenocarcinomas and even melanomas can occur in the vulva. Vulvar cancer typically manifests as a mass and is commonly treated with surgery and/or radiation therapy.
Vulvar cancer diagnosis and treatment
Vulvar cancer is diagnosed following a pelvic exam and biopsy. Your doctor may request additional imaging, such as a CT or PET scan, to help develop your treatment plan.
Treatment for vulvar cancer can include surgery, removal of lymph nodes in the groin to assess for spread of cancer, chemotherapy and/or radiation therapy treatments. Your individualized treatment will be determined by pelvic exam, imaging studies and stage.
Understanding vaginal cancer
The most common type of vaginal cancer is squamous cell carcinoma. Sometimes adenocarcinoma, melanoma and sarcomas can develop within the inner lining of the vagina. Vaginal cancer symptoms include bleeding, discharge, pain or changes in urination or defecation. This type of cancer can be diagnosed from a biopsy taken during your pelvic exam. Vaginal cancer is typically treated with radiation therapy, but in some instances may require surgery.
Specialists in Gynecologic Cancer Procedures
This minimally invasive surgery uses the da Vinci Surgical System, featuring high-definition, 3D vision and precision tools.
Each of the gynecologic oncologists at Novant Health Cancer Institute performs hundreds of robotic procedures each year with excellent outcomes. Our teams are highly trained and skilled in advanced robotic procedures.
This minimally invasive surgical technique can be used to remove specific areas where cancer is found, without making a large incision. Procedures include, but are not limited to:
Laparoscopic hysterectomy: removes the uterus and cervix
Laparoscopic radical hysterectomy: removes the uterus, cervix and surrounding structures
Laparoscopic lymph node dissection: removes lymph nodes
Laparoscopic salpingo-oophorectomy: removes one or both ovaries and fallopian tubes
Laparoscopic omentectomy: removes the omentum tissue in the abdomen
Laparoscopic staging procedures provide healthcare providers with a minimally invasive way to further investigate cancers and determine the most effective gynecologic cancer treatment options for you.
Access Advanced Gynecologic Cancer Treatments
The gynecologic surgeons at Novant Health are top performers of robotic gynecological surgery in the state, having performed thousands of surgeries over the past five years alone. Robotic-assisted treatment options include removal of the uterus (hysterectomy), ovarian mass resections (oophorectomy) and excision of endometriosis, a minimally invasive treatment option.
The open approach or laparotomy can treat uterine or ovarian masses not suitable for the robotic method, radical hysterectomy or ovarian cancer debulking.
Chemotherapy treatments use specific drugs designed to target and shrink cancer cells. Radiation therapy features high-energy beams like X-rays focused on the location of the cancer cells. They may be used separately or in combination depending on your individual cancer type and stage.
Carbon dioxide laser ablation treats cancer on the skin, such as vulvar or vaginal dysplasia, by using a laser to precisely remove the targeted skin layers.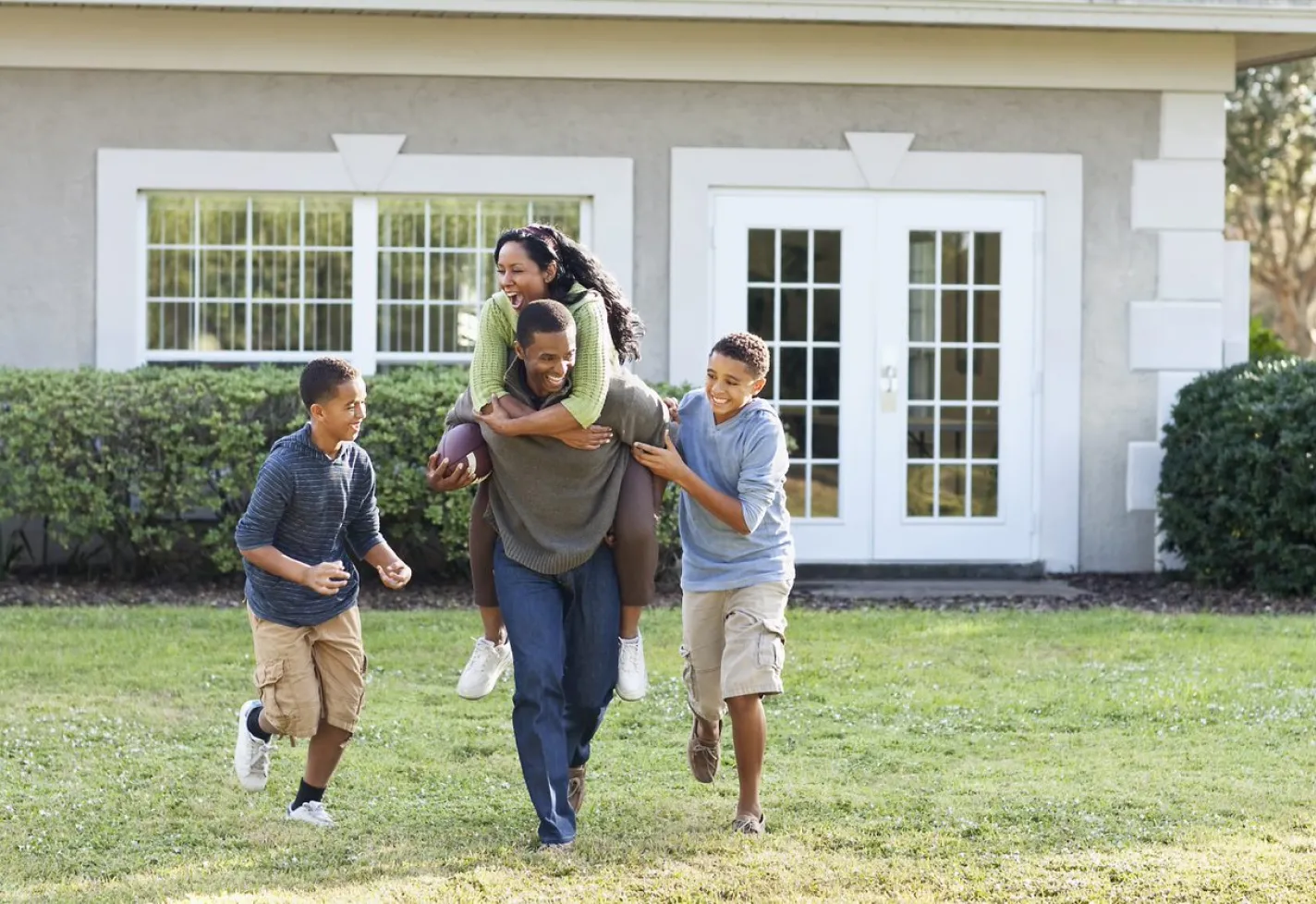 Why consider genetic counseling?
Your genes tell your medical history. If breast, ovarian or uterine cancer runs in your family or if you have a known genetic mutation such as BRCA 1 or 2 or Lynch Syndrome, you may be at higher risk to develop one of these conditions. Genetic counseling and testing can show risks for hereditary cancers and put you on a path to prevention.
Nationally Recognized Care
National Accreditation Program for Breast Centers (NAPBC)
Commission on Cancer (CoC)
Quality Oncology Practice Initiative (QOPI)
Radiation Oncology Practice Accreditation (ROPA-ACR)
APEx Accreditation (ASTRO)
Magnet Recognition-American Nursing Credentialing Center
American College of Surgeons National Surgical Quality Improvement Program (NSQIP)
National Committee for Quality Assurance (NCQA)
Southeast Clinical Oncology Research Consortium (SCOR)/National Cancer Institute (NCI) Community Oncology Research Program
Foundation for the Accreditation of Cellular Therapy (FACT)
National Accreditation Program for Rectal Cancer (NAPRC)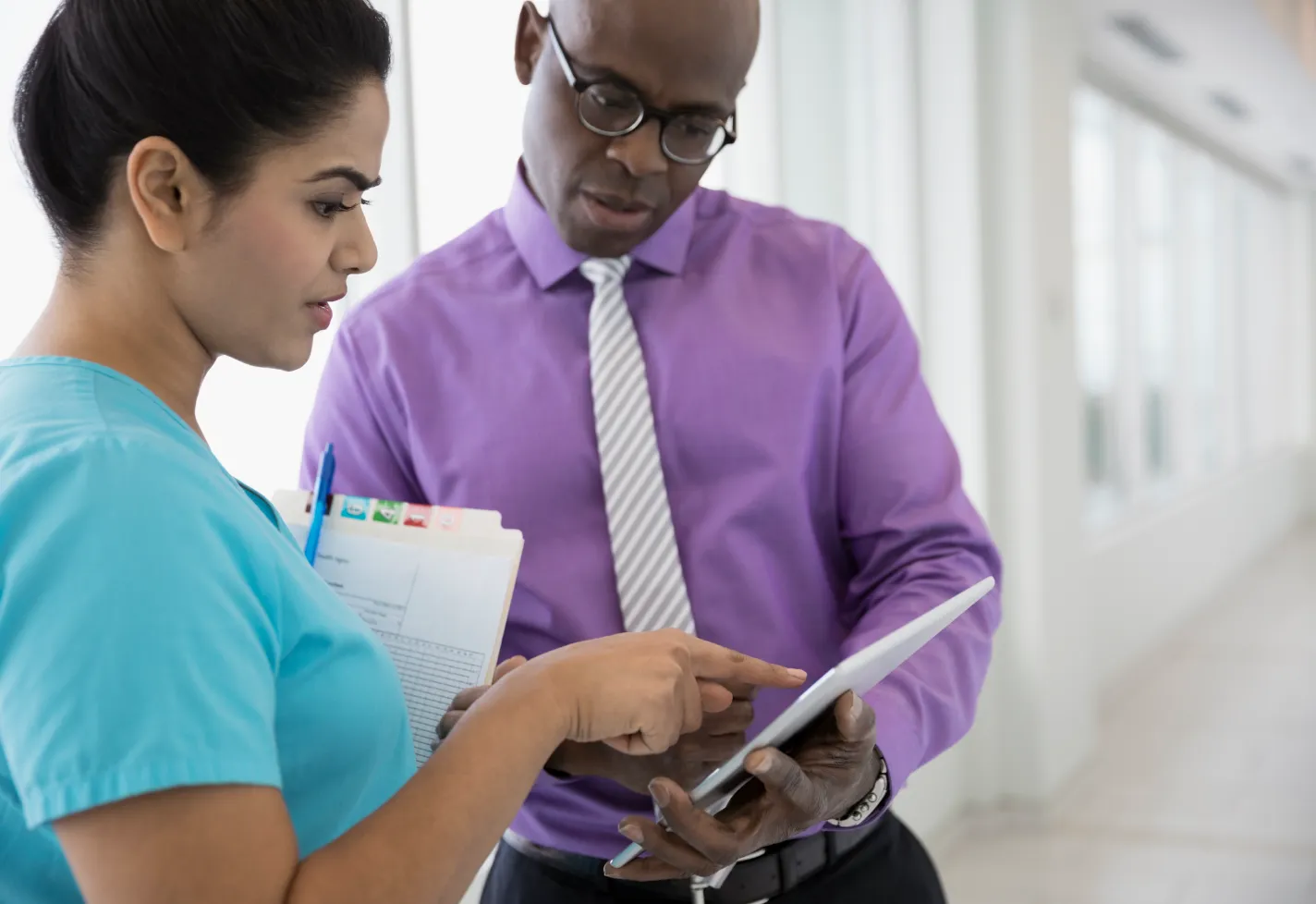 You're Entitled to a Second Opinion.
Are you concerned or confused about a cancer diagnosis or treatment recommendation you've received? Another perspective on your case and options can give you some peace of mind. Reach out for a virtual session or in-person consultation.
Experience the Future of Cancer Care, Today.
Together, we can beat cancer. Clinical research studies drive breakthroughs in the prevention, detection and treatment of many cancer conditions. If eligible to join a clinical trial, you could access new cancer treatments before they're available to the general public.
Explore clinical trials and speak with your cancer team to see if any are right for you.