Our Leadership
Executive Leadership Team
Carl S. Armato — President and Chief Executive Officer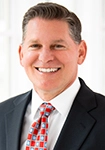 As president and CEO of Novant Health, Carl Armato leads our thriving integrated healthcare system of physician clinics, outpatient centers, and hospitals across two states, generating over $7.5 billion in revenue and employing a dedicated workforce of more than 37,000 team members.

Recognized as one of the safest healthcare systems in the U.S. by The Leapfrog Group, Armato transformed Novant Health into one of the top integrated healthcare delivery networks in the country. While delivering an unprecedented response to the COVID-19 pandemic in 2020, Armato led the $5.3B acquisition of New Hanover Regional Medical Center, establishing a third major operational hub in N.C.

Embracing a people-centric approach, Armato has fostered an inclusive and supportive corporate culture that prioritizes the diverse needs of its employees. This commitment to inclusivity led to Novant Health being honored on Forbes' esteemed 2021 America's Best Employers for Diversity list.
In addition to serving on the board of directors of Vizient, the largest healthcare performance improvement company in the U.S., he holds board positions on the American Heart Association's Southeast chapter, the Juvenile Diabetes Research Foundation Charlotte Chapter Advisory Council, and the Healthcare Institute.

He has been recognized as the Most Admired CEO by both the Charlotte Business Journal and the Triad Business Journal. Author of "A Future with Hope: An Inspiring Guide to Overcoming Diabetes," he was awarded a Lifetime Achievement Award by the American Diabetes Association, Charlotte Chapter.

Armato holds a Master of Business Administration from Norwich University and a Bachelor of Science in business administration and accounting from the University of Louisiana at Lafayette.
Frank E. Emory, Jr. — Executive Vice President and Chief Legal Officer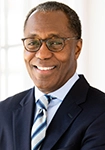 As executive vice president and chief legal officer for Novant Health, Emory oversees legal, government relations, risk management, corporate audit, and compliance.
Prior to joining Novant Health in 2019, Emory served as a partner with international law firm, Hunton Andrews Kurth LLP, where he was co-head of the litigation and labor group and managing partner of the Charlotte office.
Emory was appointed to the Board of Directors for ScanSource in October of 2020. He is also an active member of the North Carolina Hospital Association Board, in which he chairs the Equity Committee.
Emory previously served as the chairman of the board of the Economic Development Partnership of North Carolina, an appointment by Gov. Roy Cooper. In the past he has served as president of the Mecklenburg County Bar; a member of the North Carolina Board of Transportation; and the first African American and youngest chairman of the Charlotte-Mecklenburg Planning Commission. Emory is Trustee Emeritus of Duke University and Duke University Health System. Emory is a permanent member of the Judicial Conference of the Fourth Circuit.
A native of Wilson, North Carolina, Emory graduated cum laude from Duke University as an Angier B. Duke Scholar, Duke University's most prestigious academic scholarship. He received his law degree at the University of North Carolina at Chapel Hill School of Law on a Morehead Law Fellowship.
John Gizdic — Executive Vice President and Chief Administrative Officer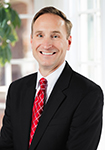 John Gizdic is executive vice president and chief administrative officer for Novant Health. He is responsible for human resources, the integration of strategic acquisitions and co-leads primary care operations for the Novant Health Medical Group. He also leads the health system's command center for hurricanes and other natural disasters.
Prior to joining Novant Health in 2021, Gizdic was president and CEO of New Hanover Regional Medical Center (NHRMC). He played a vital role in supporting growth and the improvement of patient care at NHRMC. Gizdic led several key initiatives, including creating the physician network, leading the organization's accountable care organization; facilitating numerous joint ventures in partnership with physicians, overseeing approximately $1 billion in capital projects; and spearheading an effort across the organization to improve quality, safety, and efficiencies through lean continuous improvement principles.
Prior to joining NHRMC, Gizdic was with Carolinas HealthCare System (CHS). Throughout his 14-year tenure, he served as vice president of administration and strategic services for Blue Ridge Health Care System, director of the CHS Management Company, and worked in financial operations for Mercy Hospitals.

Gizdic holds a bachelor's degree in health policy and administration from Pennsylvania State University and Master of Business Administration and Master of Health Administration from Pfeiffer University.
He is a member of the American College of Healthcare Executives. He currently serves on the American Hospital Association Regional Policy Board, North Carolina Healthcare Association (NCHA) Equity and Governance Committees, and the UNCW MHA Advisory Board. He has previously served on the Cape Fear Habitat for Humanity board, and Gizdic served as chair for various groups, including the NCHA board of trustees, the Greater Wilmington Chamber of Commerce, Chamber Foundation/Cape Fear Future Foundation board, and NCHA policy development committee. He also served as the honorary chair for the 2016 JDRF Walk, the 2016 Relay for Life of Wilmington, and the 2017 Cape Fear Heart Walk.
Sanjay Gupta - Executive Vice President and Chief Transformation Officer
As executive vice president and chief transformation officer, Sanjay Gupta drives Novant Health's value proposition across the health system. He oversees marketing and communications as well as the system's internal consulting function.
Gupta most recently served as chief marketing officer and chief digital officer for Guaranteed Rate, where he focused on the company's consumer direct business as well as marketing its expanding portfolio of financial products and enhancing the company's brand. He has held executive leadership roles across many organizations, including as executive vice president and head of client solutions and outcomes at TIAA; executive vice president of marketing, corporate relations and innovation at Allstate; chief marketing officer at Ally Financial; and senior vice president of global consumer and small business marketing and senior vice president of e-commerce and ATM executive at Bank of America.
Gupta currently serves on the board of directors for Steelcase. He earned an MBA from the University of Texas at Austin and completed his BE in electronics engineering from the University of Mumbai.
Kim Henderson - Executive Vice President and Chief of Staff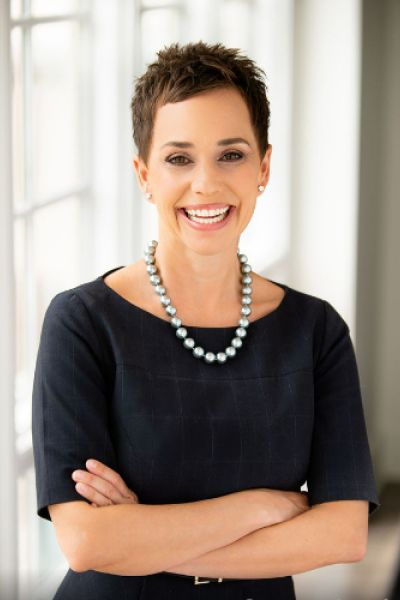 As executive vice president and chief of staff, Kim Henderson oversees departments and initiatives related to patient experience and services, employer solutions, community engagement and sports partnerships. She also has oversight of Novant Health's foundations.
Prior to joining Novant Health in 2015, Henderson served as vice president of corporate social responsibility and executive director of the Charlotte Hornets Foundation. Henderson also developed and led the Hornets' successful bid process to bring the NBA All-Star Game to Charlotte.

An active leader in her community, Henderson served as co-chair of Make-A-Wish Central and Western North Carolina's 20th Anniversary Wish Ball, and in 2022 Henderson participated in Charlotte Ballet's annual Dancing with the Stars (DWTS) Gala and served as co-chair of the 2023 DWTS gala. Henderson also chaired the leadership development committee for Charlotte's American Heart Association (CAHA) and served on CAHA's national Executive Leadership Team for more than a decade. In 2017 and 2018, she chaired the CAHA's Go Red for Women campaigns.
Additionally, Henderson has served on the board of directors for some of the area's largest nonprofits, including: The Arts and Science Council, The Mint Museum, Discovery Place, United Way of Central Carolinas, The Fletcher School and Johnson C. Smith University (board of visitors). Currently Henderson serves as Executive in Residence for the McColl School of Business at Queens University of Charlotte.
A recipient of numerous awards throughout her career, ATHENA International awarded Kim the 2021 ATHENA Service Leadership Award for her work to improve the quality of life for others in the Charlotte community. The United Negro College Fund honored Kim at their 2021 Maya Angelou Women Who Lead Luncheon, and The Mecklenburg Times named her as one of the 50 most influential women in the area in 2019. Also in 2019, Kim received the Women in Business award from the Charlotte Business Journal.
Henderson earned an MBA from Queens University of Charlotte and a Bachelor of Science from Western Michigan University with a minor in journalism. In addition, Kim completed the Diversity and Inclusion certificate program from Cornell University.
Jeffery T. Lindsay — Executive Vice President and Chief Operating Officer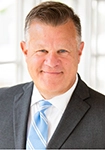 As executive vice president and chief operating officer, Jeff Lindsay is responsible for operational performance and strategic growth of the organization's overall health systems. Building on nearly 30 years of experience in the healthcare industry, he excels at balancing the needs of key groups to create overarching strategies and establish connections between them to produce the best team and organizational results.

Since joining Novant Health in 1996, Lindsay has continually expanded the scope of his leadership work, including positions as president of several Novant Health hospitals and regional markets. He brings to his roles a keen understanding of the perspectives and incentives of various stakeholders, and the pragmatic realities of delivering care in a dynamic environment.

Lindsay is an engaged member of the Forsyth County community and a staunch advocate for economic development, equity, and the arts. He currently serves as a board member for the Greater Winston-Salem Chamber of Commerce, the Winston-Salem Foundation, the Arts Council of Winston-Salem and Forsyth County, and the Winston-Salem Symphony. He also serves on the Reynolda House Board of Directors. He is past board chair and a lifetime member of the North Carolina Healthcare Association.

Lindsay holds a Master of Science in health administration from the University of Alabama at Birmingham, and a Bachelor of Science in business administration and political science from Auburn University.
Denise Mihal — Executive Vice President and Chief Nursing and Clinical Operations Officer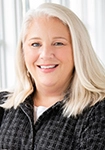 As executive vice president and chief nursing and clinical operations officer, Denise Mihal plays a pivotal role in transforming clinical operations and elevating patient care across Novant Health. In addition to collaborating closely with facility nursing officers, surgical services, behavioral health services, trauma and emergency services, and clinical and patient education leaders, Mihal oversees clinical operations for the organization's professional nurse resource team and case management team.
Mihal's unwavering commitment to healthcare began more than 38 years ago when she began her career as a registered nurse in intensive care. Since joining Novant Health in 2000 as the administrator of Novant Health Charlotte Orthopedic Hospital, she has held various influential positions within the organization including chief operating officer of the greater Winston-Salem and eastern markets and president of three regional medical centers.
In recognition of her exceptional contributions and leadership in the healthcare industry, Mihal was named in Becker's Hospital Review's prestigious 2020 list of Chief Nursing Officers to Know. Gov. Roy Cooper appointed her in 2021 to serve on the State Health Coordinating Council.
Mihal holds a Master of Business Administration from Rutgers University and a Bachelor of Science in nursing from William Paterson University.
Onyeka N. Nchege – Senior Vice President and Chief Information Officer
As senior vice president and chief information officer, Onyeka Nchege oversees the delivery of cutting-edge consumer capabilities, innovative technologies, and advanced clinical solutions that enhance patient care. Nchege brings a strong focus on driving successful digital transformations and enabling enterprise growth.

He has nearly three decades of experience as a visionary leader in information technology and digital products and services. Nchege brings expertise in a breadth of areas that enhance all aspects of the business.

As CIO at prominent organizations such as Toyota Industries Commercial Finance, Coca-Cola Consolidated, Interstate Batteries, and The Cooper Institute, he successfully developed and implemented digital strategies, driving information technology and digital business transformations that aligned with corporate purpose and strategy to sustainable value.

Nchege was named a healthcare finalist for the Carolina ORBIE "CIO of The Year" Awards in 2021, 2022, and 2023 and currently serves on Apparo's CXO Tech Council. He is a graduate of Georgia State University's J. Mack Robinson College of Business.
Pamela Alston Oliver, MD — Executive Vice President and Chief Medical Officer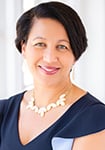 As executive vice president and chief medical officer, Dr. Pamela Alston Oliver provides strategic, clinical, and cultural leadership to ensure the delivery of high-quality, cost-effective, and patient-centered care across Novant Health. She also leads health equity initiatives and plays a pivotal role in guiding the Novant Health institutes.

In her previous role as president of Novant Health Physician Network, Dr. Oliver led a group of more than 3,000 physicians and advanced practice providers and oversaw operations and strategy for an extensive network of more than 680 medical clinic sites.

Dr. Oliver's lifelong dedication to addressing disparities in maternal health outcomes led her to become the chair of the Forsyth County Infant Mortality Reduction Coalition and a highly sought-after expert providing crucial insights into Black maternal mortality for various U.S. Congressional committees. She currently serves as a vice chair for the Boston-Thurmond Community Network and the State Health Coordinating Council, and as a trustee for the United Way of Forsyth County board of directors.

Board-certified by the American College of Obstetricians and Gynecologists, Dr. Oliver holds a Doctor of Medicine and a bachelor's degree in biology from the University of North Carolina at Chapel Hill. Concurrent to her medical studies, she earned a Master of Science in maternal and child health from the UNC School of Public Health.


Dean Swindle — Executive Vice President and President of Novant Health Enterprises
Dean Swindle is executive vice president and president of Novant Health Enterprises. In this role, he leads Novant Health's independent business division focused on partnerships and investments that will create diversified revenue streams and transformational capabilities for Novant Health. Swindle has served as a strategic advisor for Novant Health since 2020.

Swindle previously served as president of enterprise business lines and chief financial officer at CommonSpirit Health and Catholic Health Initiatives (CHI) from 2010 to 2019. Before CHI, he served in a variety of leadership roles at Novant Health, including senior vice president of finance; executive vice president and chief financial officer; and president, ambulatory services, and chief financial officer. Additionally, Swindle served as CEO of Concord Medical Center in Baton Rouge, Louisiana, and vice president of financial services at General Health System in Baton Rouge. He began his career with KPMG LLP in Jackson, Mississippi.

Swindle earned a master's degree in business administration from Duke University's Fuqua School of Business in Durham, North Carolina, and a bachelor's degree in business administration from Millsaps College in Jackson, Mississippi. He is a member of the Healthcare Financial Management Association and the American Institute of Certified Public Accountants.